I haven't written a restaurant review for so long. I know you've all been holding your breath and dying a little inside….lol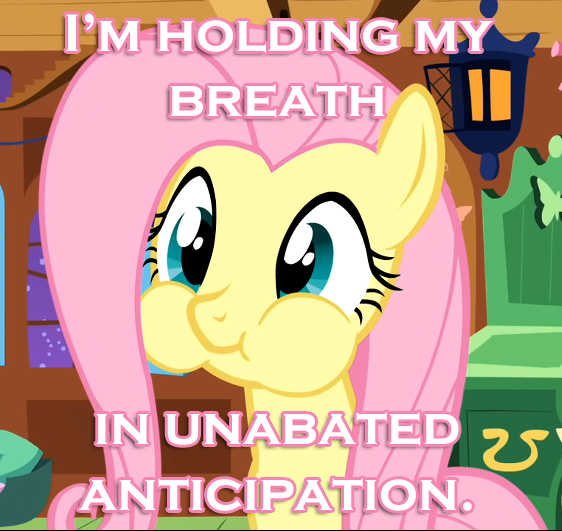 So here I am to bring you a little something something for the New Year! If you follow me on Instagram (@cubby922) you'd know that I haven't stopped eating like a pig. I still go preggo with food babies everywhere I go and am still doing my "thang"—making very dirty foodporn.
Today I'd like to excite your senses with this resto-lounge, T2 Lounge in Woodbridge, Ontario. I used to think that Woodbridge was so far from Toronto until my BFF pointed out that she's only a mere 30 min. away from everywhere—Downtown Toronto, Scarborough, Mississauga, you name it. The argumentative me did not want to just take her word for it so I Google mapped the distance from my house to her house and Ah-hah! It's not 30 min! It's 37 min. to be exact! Nonetheless, it's a pretty convenient drive from Toronto especially if you'd like a nice change of scene from the over-hectic Downtown. People are also probably less prone to fights when they get drunk or this could just be the bitter me speaking from my horrible experience of getting a black eye by being at the wrong place at the wrong time as an innocent bystander. Anyway, that's another story to tell some other time.
This resto-lounge has a very high ceiling which I like. I noticed the nice ambiance as soon as I walked in. Patrons are dressed pretty well. Definitely a more mature clientele than some of the Downtown spots. (When I say "more mature" it is by no means derogatory. Please do not interpret that as a cougar's haven. Again, I have been bitter ever since I got a black eye. Lol.) I loved the leather covered and padded tables. Nice touch. The only complaint: the music was way too loud. I honestly had a hard time talking to my friend. I had to fight over the music to either hear her or let her hear me. I wouldn't suggest this place if you hadn't seen a close friend for a while. Unless you're sitting right next to her, forget talking. Just eat. For a huge party it may not be a problem, but for an intimate dinner, if you sat across from your date, it'd be pretty hard to get to know each other. I hope the management would consider turning the music down during the peak dinner hours and just turn up the volume for the lounge crowd. The music was pretty good though for working off the calories after your sumptuous dinner.
Chef Domenic Chiaromonte (totally copied and pasted his last name from the resto website—his bio is available on the site too) wowed me first with this appetizer platter. Just the presentation alone had me floored. You can really tell when a chef puts his heart in food preparation when you see all the attention to detail.

Here are some close-up pictures:

From left:

Lobster spring roll~lobster kuckle and claw, Thai noodles, crisp paper shell, gooseberry plum sauce (I like)

Grilled lamb chops~crisp merlot polenta, mushroom caramel (I highly recommend)
Italian sushi~risotto, prosciutto, bocconcini, basil olio, spicy sriracha cream (as an Asian who loves real Japanese food, my only comment to this: Why? LOL. It's not bad but I probably would stick to the Japanese kind.)
Crisp bocconcini~panko bocconcini, grilled roma tomatoes, sweet prosciutto creama (very appealing to look at; creamy and chewy bocconicini on the inside and crispy on the outside; great way to start your meal)

Bamboo Shrimps~tiger shrimps, bamboo panko crust, spicy watermelon coulis
My FAVORITE part of the platter (regrettably no close-up pic because I was too eager to eat them)! There is actually a little syringe included in the cylinder underneath the shrimp for you to add the watermelon sauce! The watermelon sauce definitely helps take out any greasiness from the deep fried bamboo panko crust that you might find. It just perfectly compliments the shrimp (and admit it, we're all adults but we still love to play with our food when given the free pass to). I am a huge shrimp lover and am very picky with the texture of my shrimp—see my discussion on the whole how-shrimp-should-taste saga in my old post on Lemongrass, Syracuse in NY. These bamboo shrimps were crisp (meaning they were cooked just right and were fresh) and they actually reminded me of these giant crab claws that I love so much at Chinese restaurants! (I have a love affair with these crab claws).
(photo credit: VanFoodies.com)
Moving on. My next course also gave me a free pass to play with my food! Look at the cute little cheese grater! I totally used it to grate my cheese!
Purple gnocchi~purple potato gnocchi, bison bolognese, buffalo mozzarella
Just the presentation deserves an award right? The little white bathtub is so adorable! You can't really tell from the picture, but the entire dish was served on a piece of marble tile. I had a lot of fun with my cheese grating. I felt so chef-like! Lol. I wonder if Chef Domenic (too lazy to scroll up to look for his last name to copy-paste..lol) actually sets up days on his calendar every month to scout for miniature cookware from doll houses but I really appreciate all the attention to details. In terms of the actual gnocchi, I personally am not a fan of them—I don't like mushy stuff. I'm all about texture in food so when something lacks texture (like green peas), it makes me make a Grinch face. However, I know a few friends who would love this dish, and the taste was good. I loved the bison bolognese sauce. I think I kept picking out the meat pieces to taste the sauce. If you love gnocchi, you probably would love this dish too.
(sorry, blurry pic)
Coffee tuna~cashew & espresso crusted tuna, fig jus, purple potato spring roll
I love it!!! I love seafood and I love ahi tuna. I did not know it was coffee tuna but I drink coffee 2 to 3 times a day it could be just me. The tuna was tasty and fresh but by this time my food baby had been successfully conceived. I wish I could engulf the entire thing but I really couldn't finish all the pieces. Great main! I highly recommend this!
Finally, the moment you have all been waiting for (and I have been dying to write about)—THE DESSERT! Brace yourselves, ladies & gentlemen…
I don't care if this dessert platter has a real name on their menu—I am calling it I-have-traveled-to-dessert-heaven-and-back.
From left: Berry cobber, lemon meringe, red velvet pop cakes, apple pie with vanilla frosting, and key lime. Front: pecan tarts
(close-up of 2 of the jars)
Seriously, just looking at these pictures and writing about them brought me back to dessert heaven and totally put me in a good mood! Chef Domenic really has a gift. I cannot imagine someone not breaking into a spontaneous smile seeing this. My favorite was probably the berry cobbler jar, the red velvet cake pops, and the lemon meringe, but honestly it's hard to tell because the whole thing just made me delusionally happy. Lol.
I really enjoyed my dinner at T2 and I would definitely recommend it to anyone who is into good food presentation and experimenting new flavors, or anyone who just happen to love doll house dinnerware. :D
Special thanks to Mr. Enzo Commisso for his hospitality—he goes around the restaurant and makes sure his guests are having a great time.
Here's a pic of me with Chef Domenic. (Smile much, Chef?! Lol)